The Evolution plus 500 balls equals the perfect playpen for your toddler.
Bright and colorful balls in blue, green, yellow and red match QUADRO's classic design. With a diameter of 6 cm they are perfect for a comfortable ball bath.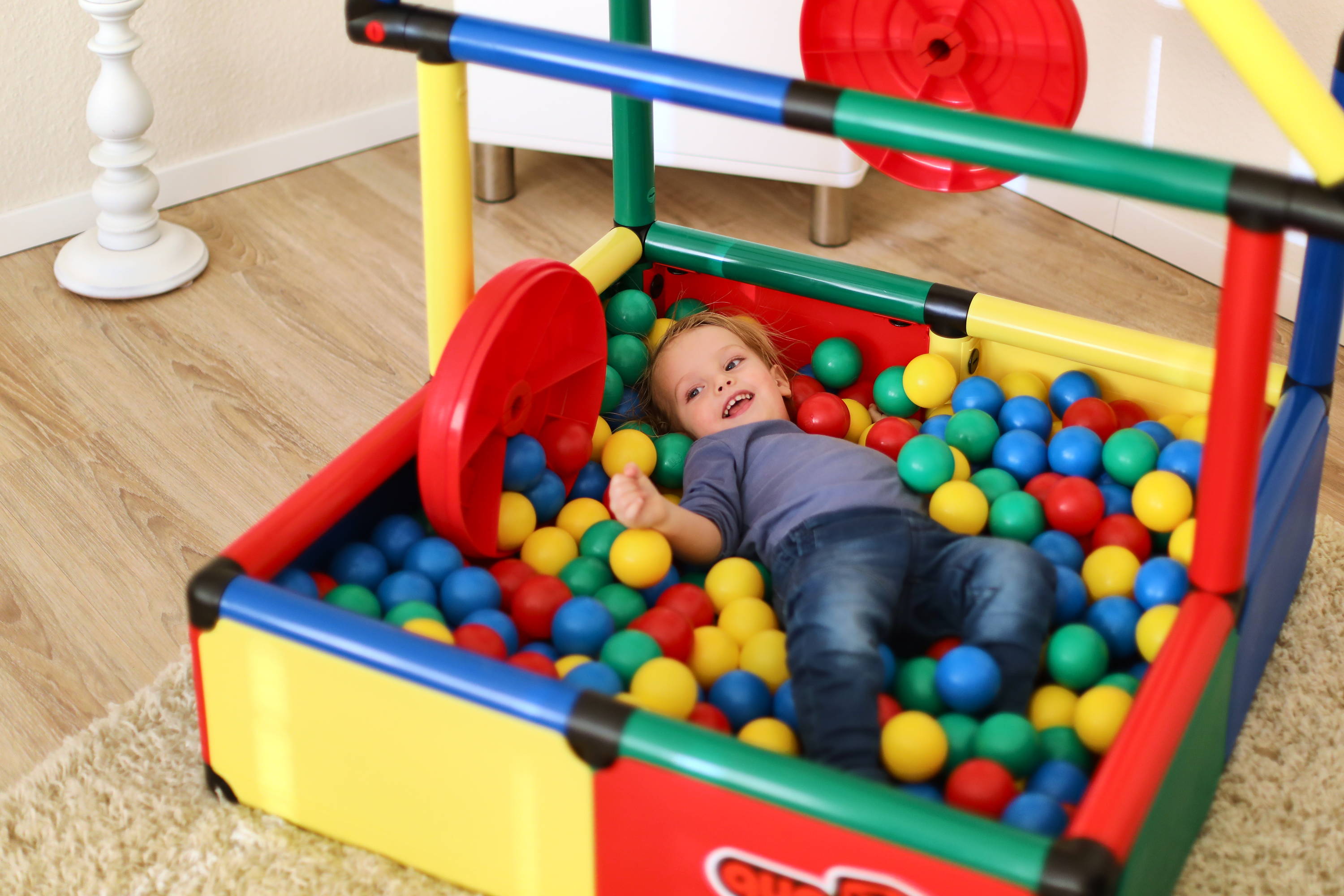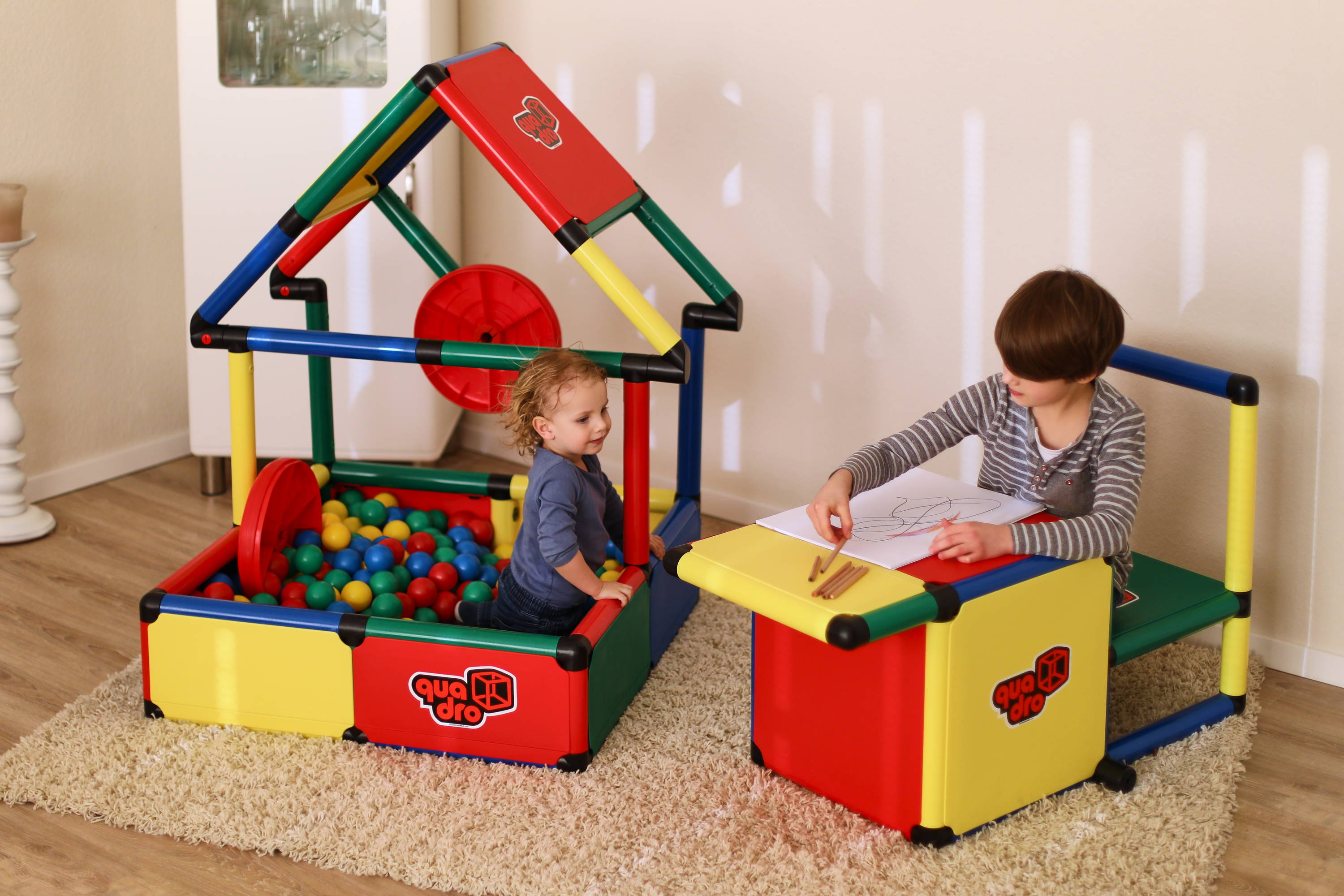 With Evolution, children are in their own little universe where boundaries are tested and dreams come true. Build slides, ramps, play pens and much more.
It's perfect for toddlers from 6 months up to 24 months. As a climbing frame it offers children up to 4 years old advanced active play possibilities. The Model Database shows you which Evolution designs are right for certain age groups.
1x Evolution (14080)
500 Balls (12600)
Assembly Instructions
Safety Instructions / Construction Tips