QUADRO "ULTIMATE" rugged indoor/outdoor expandable climber, jungle gym, giant construction playset, educational toy for tots and toddlers ages 6 months to 8 years. A giant construction toy kids can design, build and play on. The ULTIMATE kit has 712 pieces to build a wide variety of playhouses, climbers, platforms, towers, ramps.
Ultimate is the result of many customer requests for a construction kit with baby steps of 20 cm (8 in) high and therefore suitable for children starting at 1 year old. An incredible range of designs are available, from a baby ballcage with baby slide to a fully enclosed knight's castle.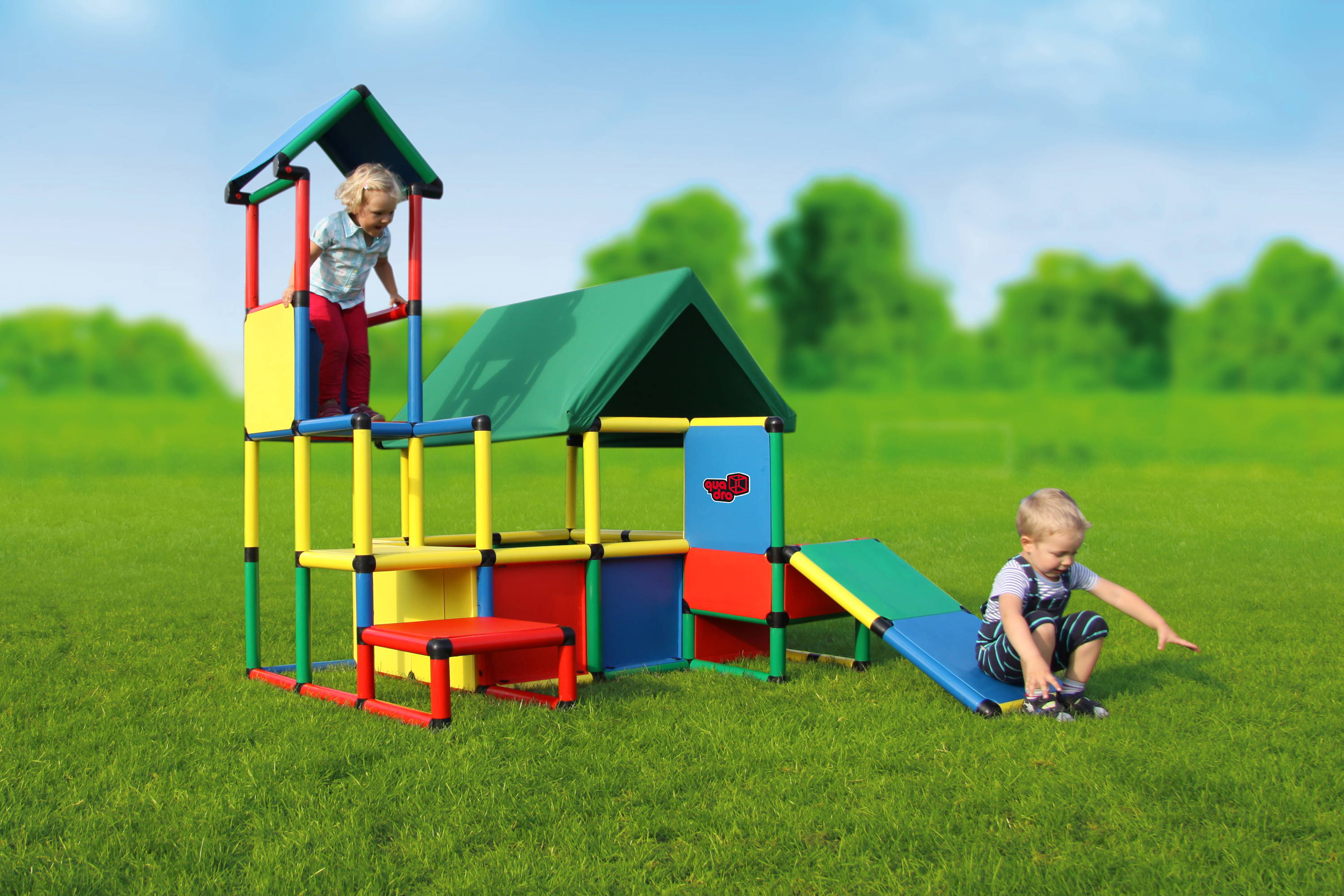 During the course of childhood, Ultimate can be adapted to build designs that match the needs of your growing child, such as children over the age of 3 who have developed their advanced motor skills.
Ultimate includes 712 parts including the Baby Ballcage (00011), Aluminium Profiles (40276) and Double Tube Connectors (00955) for the construction of the baby slide and ramp.
This kit is a true all-rounder in the QUADRO product range, always transformable and adaptable to all age groups. It's our luxury, feel-good package.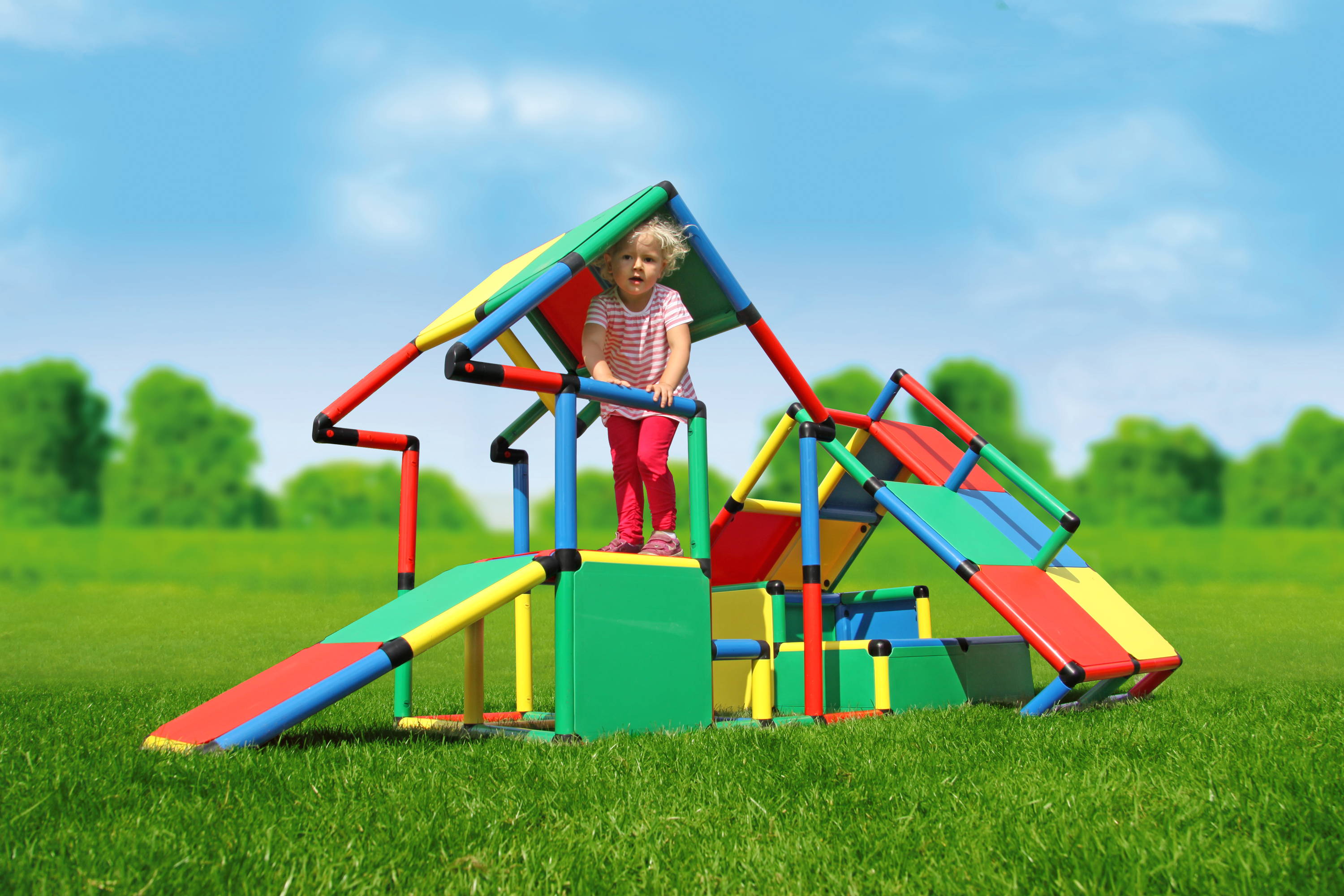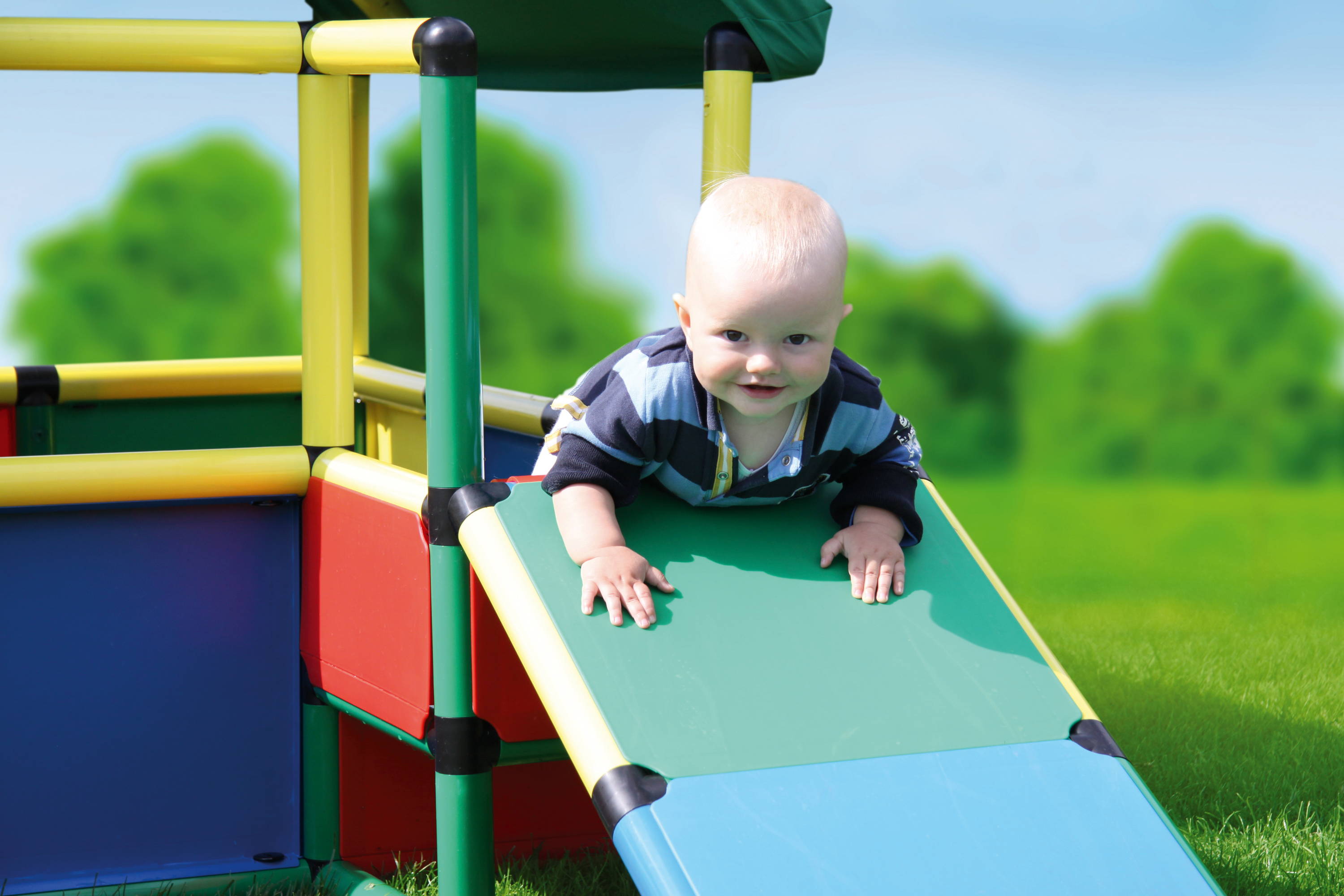 Astonish your kids by combining Ultimate with a Modular, Curved or Integrated Slide to make the ultimate dream playset! By combining your favorite slide there are almost no limits to the design options.
You can create the ultimate summer cool-down by combining a Modular or Curved Slide with Pool L. Turn your backyard into a play paradise where your kids can let off steam to their heart's content!
1x Ultimate
Construction manual
Safety guide and building tips