QUADRO "JUNIOR" rugged indoor/outdoor expandable climber, jungle gym, giant construction playset, educational toy for tots and toddlers ages 2-4 years. A Giant construction toy kids can design, build and play on. JUNIOR kit has 299 pieces to build a variety of playhouses, climbers, platforms, towers, ramps.
The ultimate giant construction toy which kids can design, build and then actually play on. Since 1979, Quadro's family oriented, modular construction system has encouraged kids to use their imagination, develop critical thinking, and hone motor skills. Children can enjoy endless hours of play, including climbing, crawling and sliding, indoors and outdoors, all year long. Kids will never get bored with Quadro and are only limited by their imagination.

JUNIOR KIT: With 299 total pieces, the Junior is a medium priced Quadro kit from which you can build a variety of climbers, platforms, ramps or other fun structures. It includes all you need including tubes, connectors, panels, screws.

BUILDING IDEAS: All kits include an assembly manual. Users can also access a free online model data base for other design ideas. Depending on the kit, users can build climbers, jungle gyms, lofts, forts, ships. Create unique structures with a free design DVD.

LOCATION: Set up structures anywhere - bedroom, family room, deck or backyard. Quadro is also great for child care facilities, for kids with special needs, or in waiting rooms.

DIY: The system is easy to assemble: Connect ->Insert screw ->Lock.

EXPANDABLE: Kits can be combined with other Quadro kits or expanded by adding accessories like slide or a pool. Parts can be purchased separately.

PARENTS: Quadro is the perfect family participation toy. Parents are strongly encouraged to be fully engaged with their kids the during the design and construction phases and ensure supervision during active play.

QUALITY: Components are made from high quality, durable, UV stabilized thermoplastic - designed for many years of use. The non-toxic plastic is environmentally friendly and recyclable.

AGE: Quadro is primarily designed for kids ages 1 to 6 years. Not recommended for active play by older children or adults.

TESTIMONIAL: If I could buy just one toy for my child, it would be Quadro.

Making Children's Dreams Come True
Junior has everything you need to satisfy your building dreams. Among its 299 parts are two Round Textiles which give your designs an individual look.
You can build everything from play houses to large ramps, a moated castle, sled or furniture. All this and much more is possible with Junior.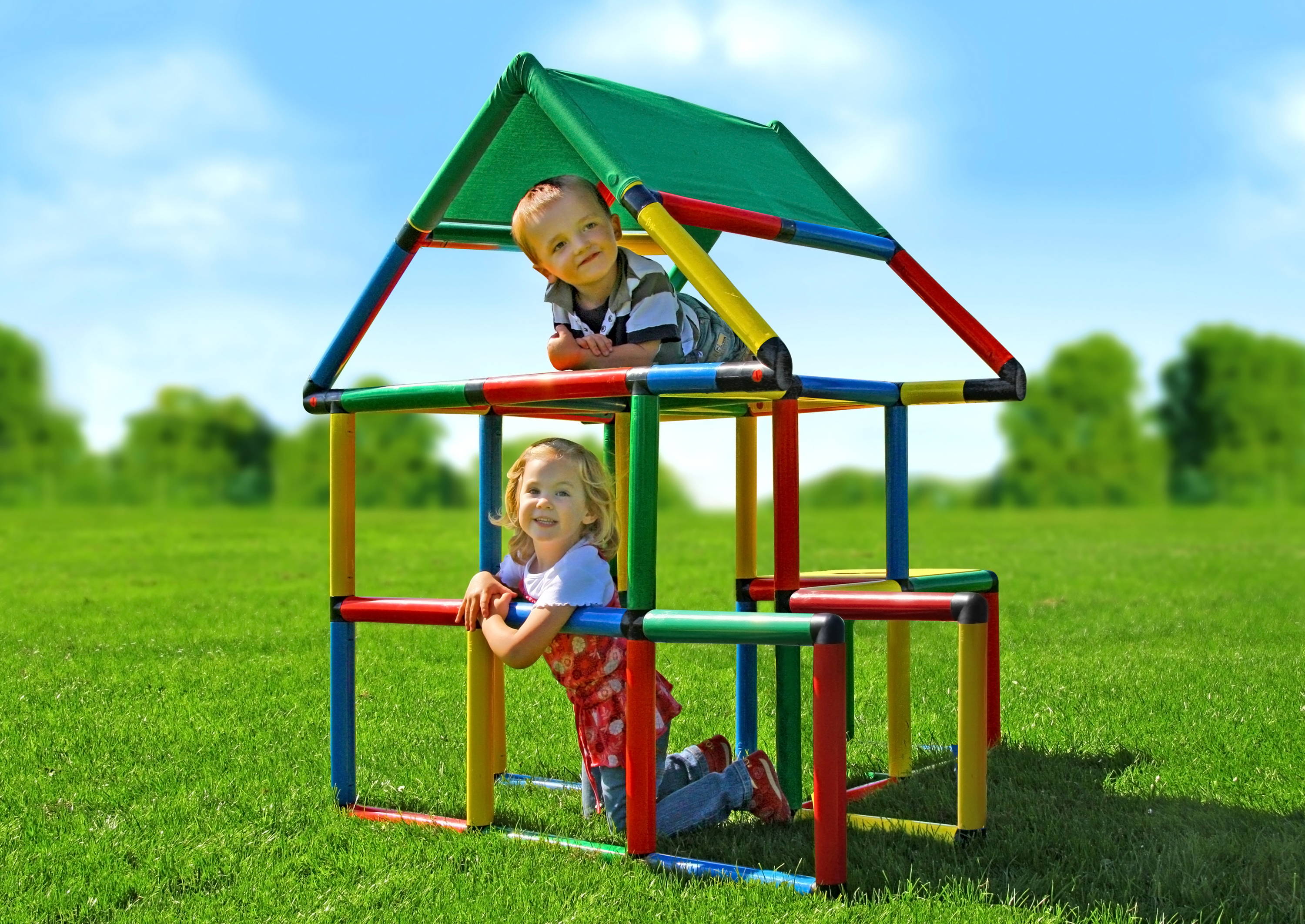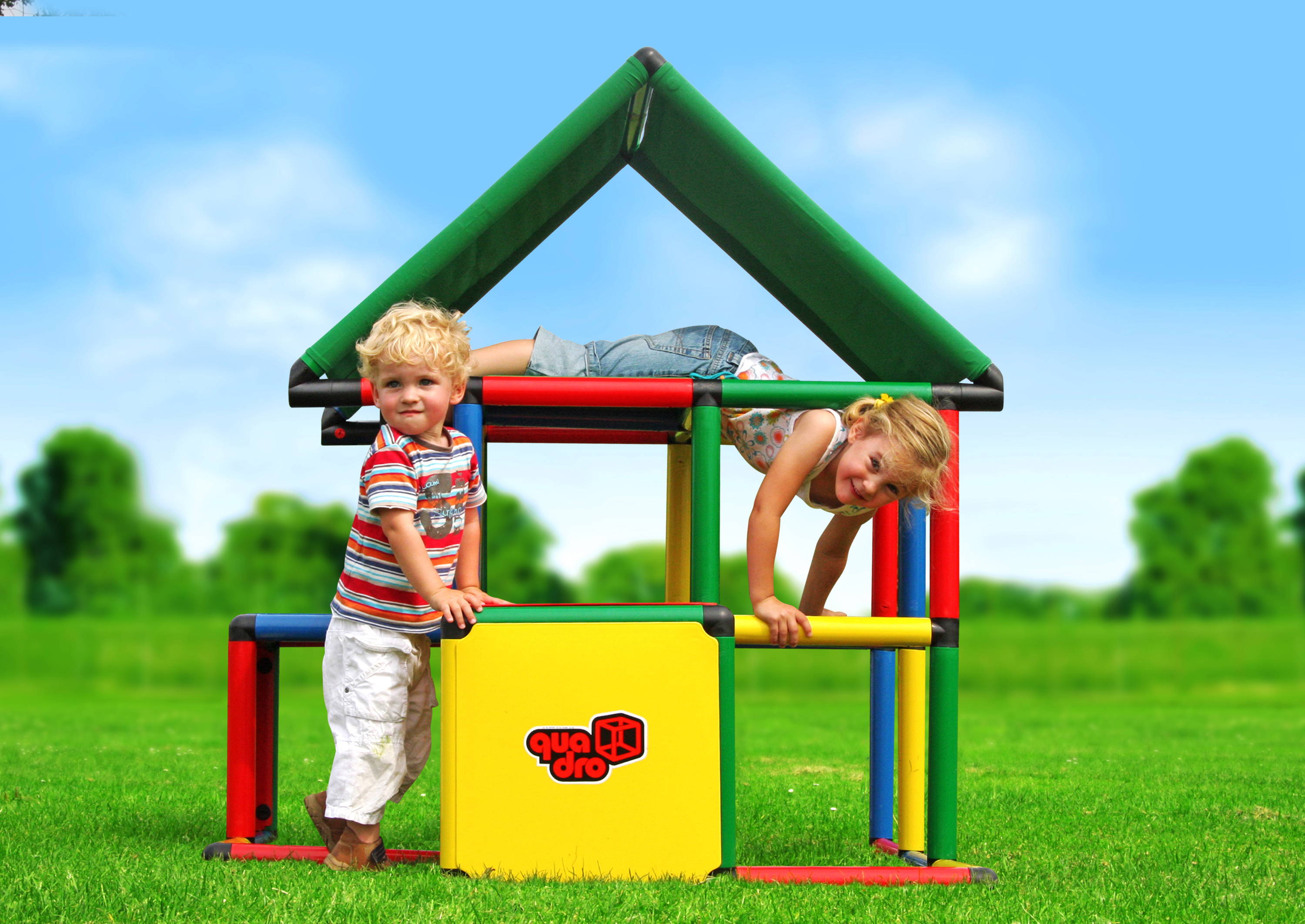 As with all QUADRO products, the Junior is incredibly versatile and provides fantastic opportunities for active play indoors and outdoors.
Buy it as a bundle with a Modular or Curved Slide and save money!
1x Junior
Construction manual
Safety guide and building tips