EVOLUTION
Order now for earliest shipping! (By mid-late May)
Children learn to grab objects, crawl and walk at different rates. They tackle their fear of heights at different ages. We developed the Evolution kit with these milestones in mind. It's the most adaptable kit we've ever made and can meet your child's developmental needs one step at a time.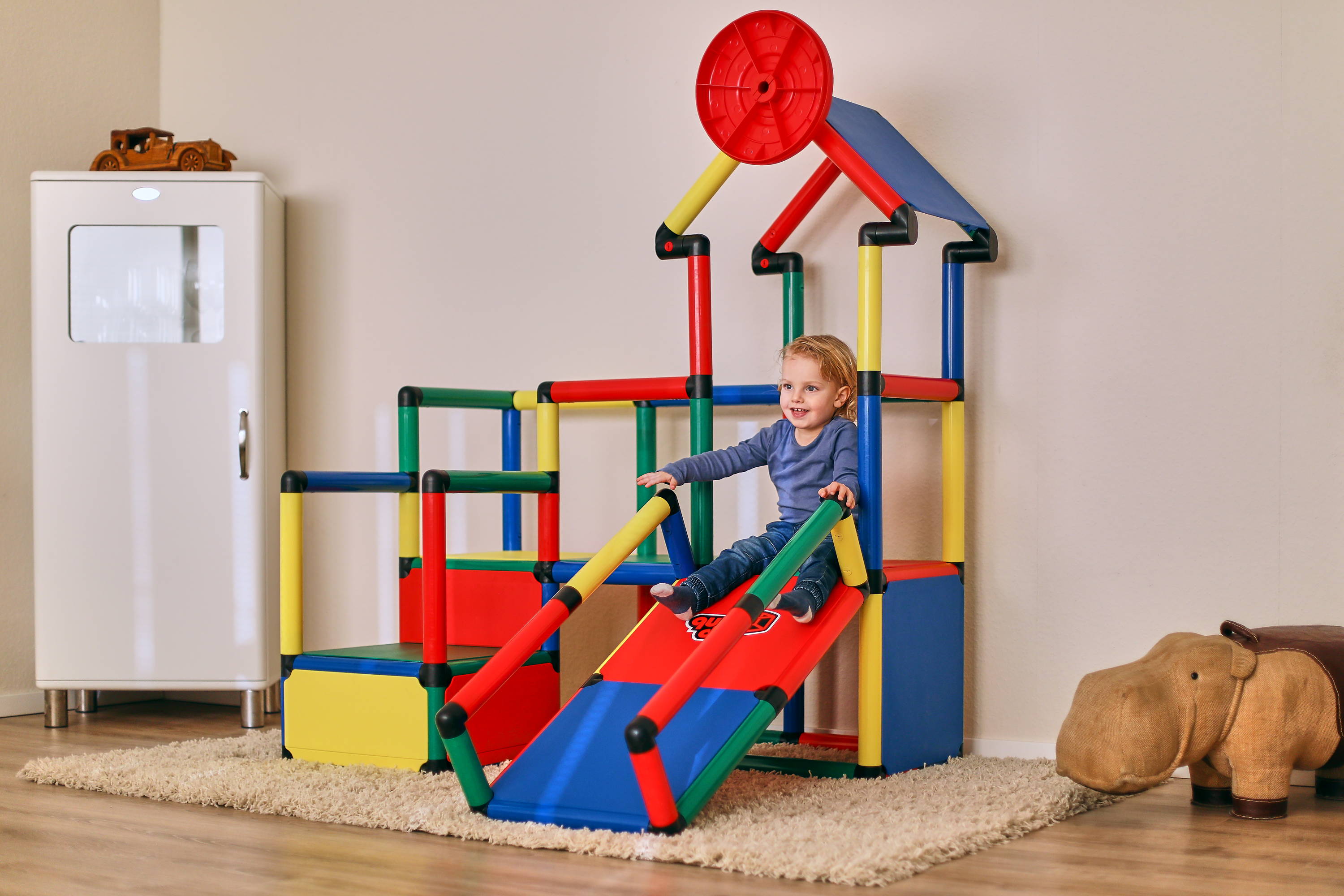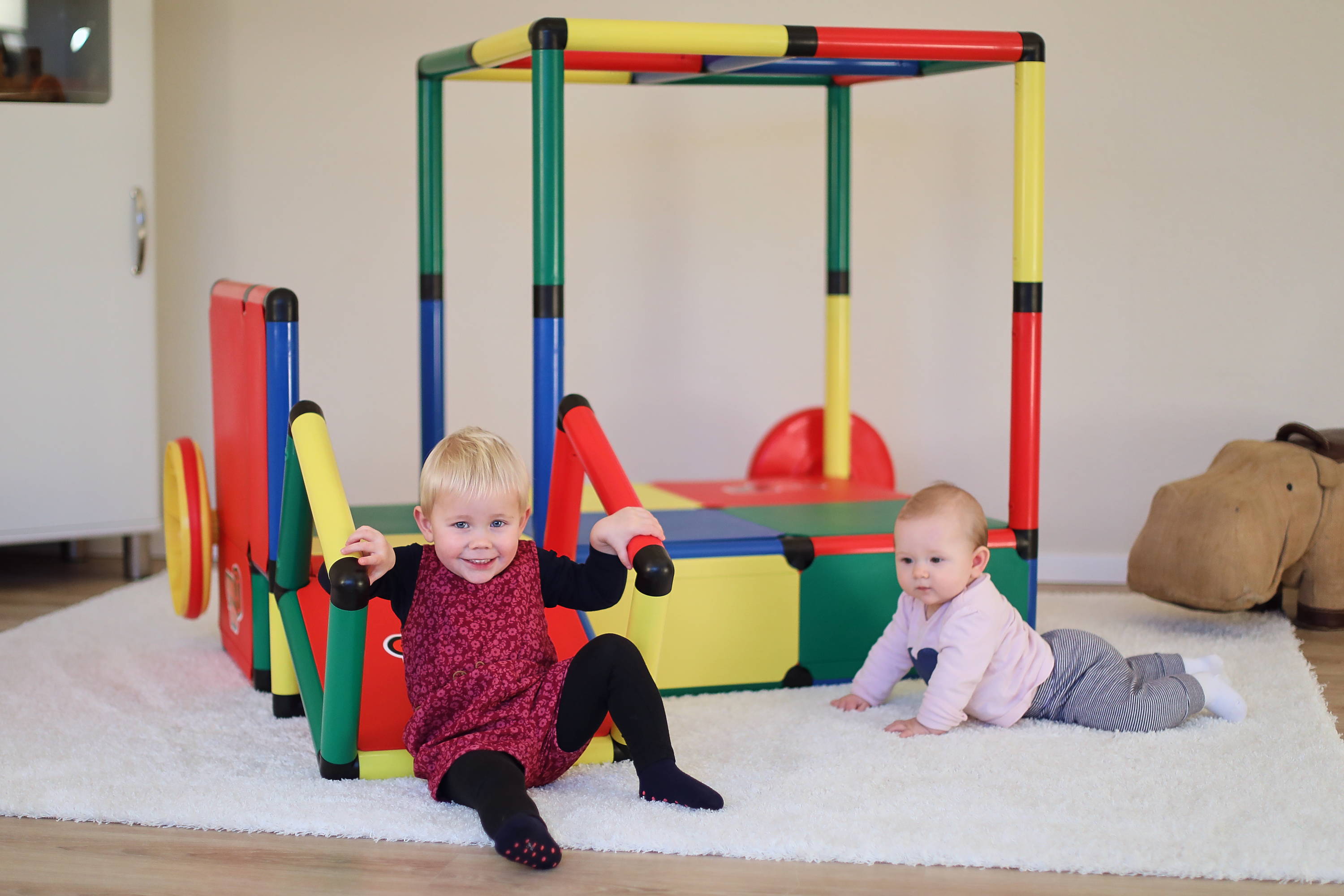 With 416 parts, Evolution is one of our largest construction kits. It comes with instructions for building 21 designs such as climbers, towers, ramps, vehicles, a playpen and tunnels, just to name a few.
Besides the many possibilities offered by this unique kit, QUADRO's modular plug-in system means all of our products can be combined, allowing Evolution to grow with your child.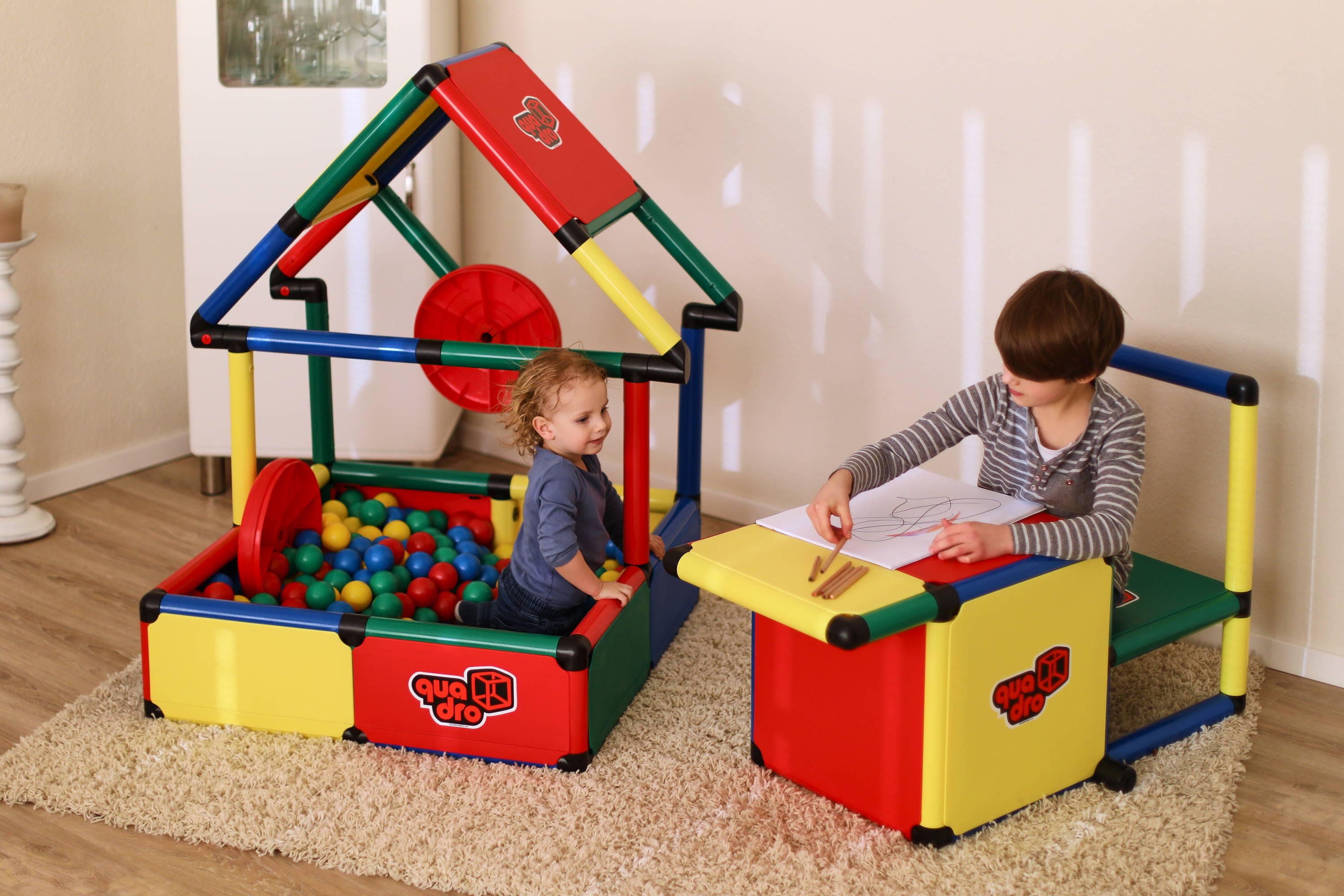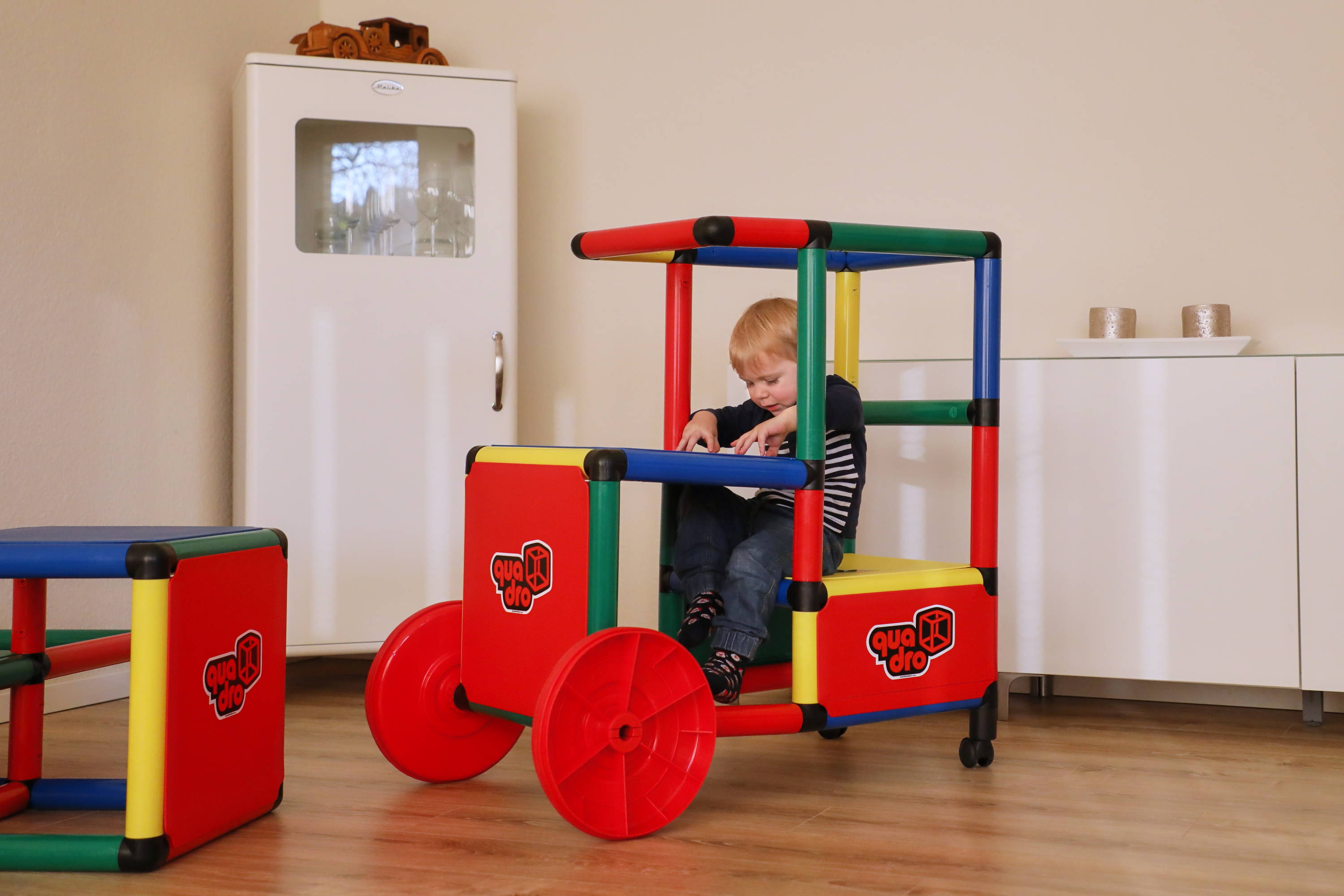 Something that sets Evolution apart from other kits is the availability of "2 in 1" designs: build two separate structures at the same time. Perfect for siblings!
Evolution also includes all the same parts as the Mobil extension kit (10390). Build designs that really roll, a favorite among small children!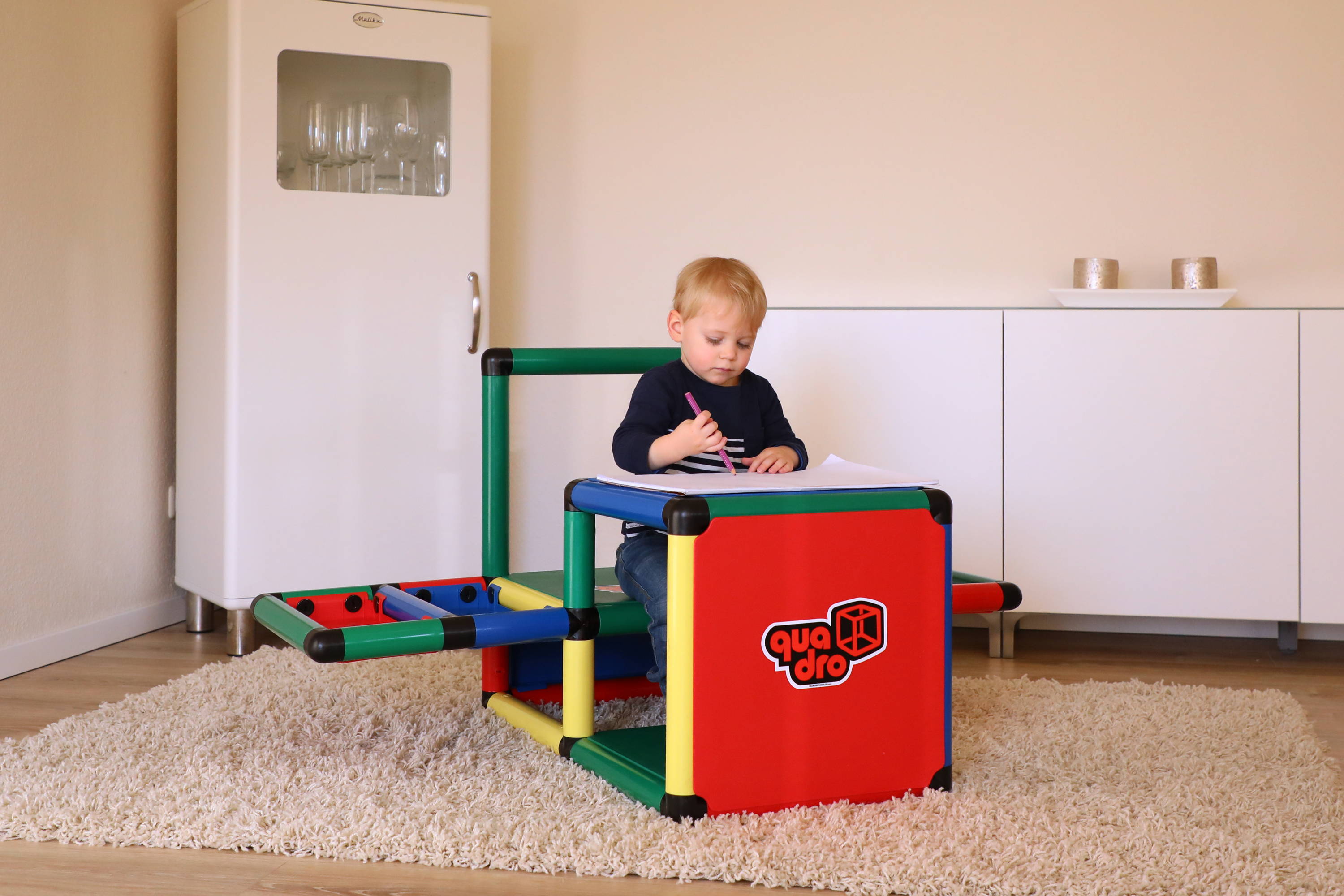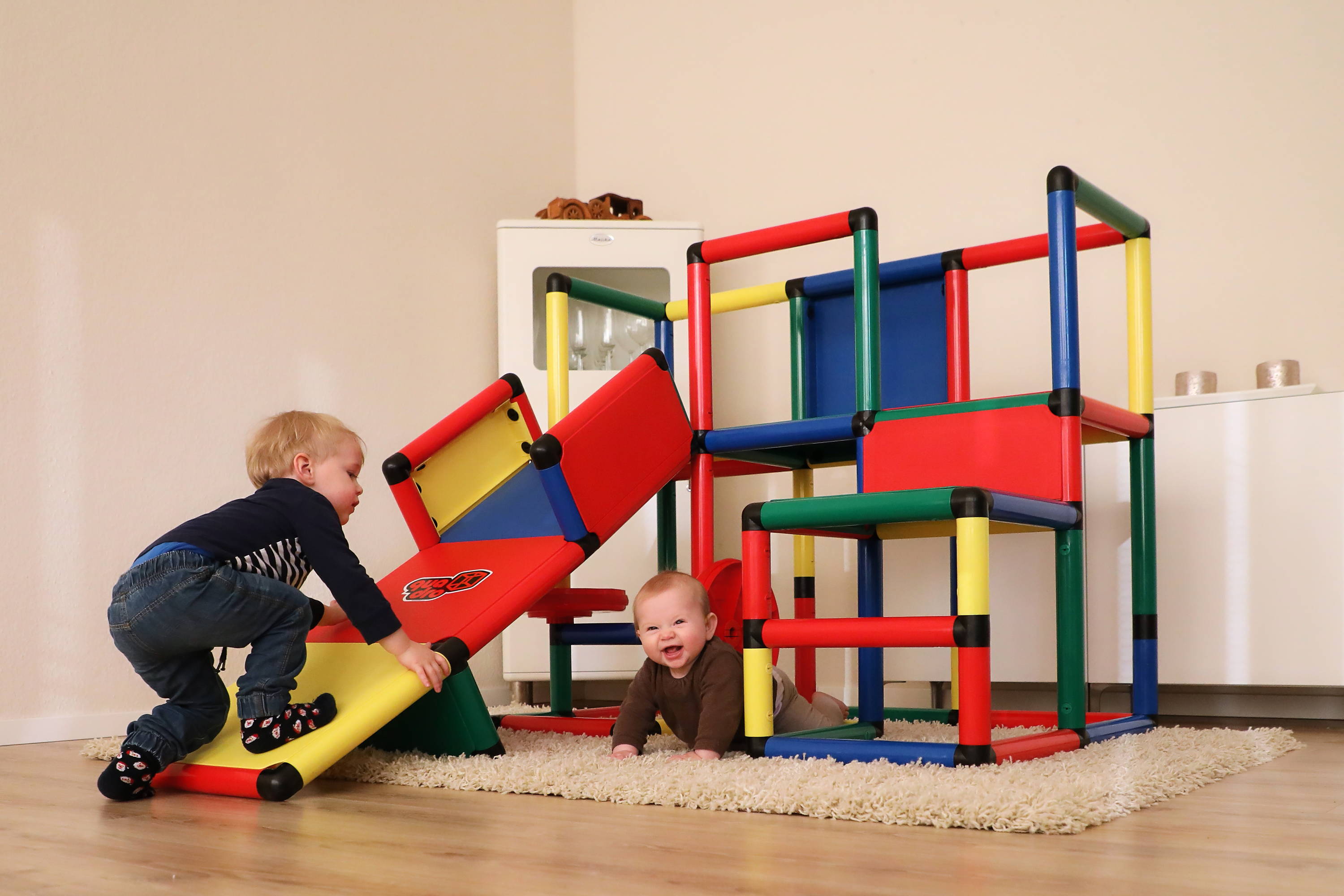 We Like to Move It, Move It!
Our product designers went all out on this kit. Filled with a diversity of parts — and plenty of them — Evolution lives up to its name. From simpler play designs perfect for tots from 6 months, to larger climbers and jungle gyms for children up to 4 years old, this kit offers climbing and movement opportunities every step of the way. Check out our Model Database to see which Evolution design is right for your child's age.
"We have taken a completely new approach with Evolution. As a dad, I noticed while observing my daughter that already at 6 months, a toy like QUADRO can be ideally used to train the first movements in a targeted and safe environment. Every day, I am completely amazed at how fast such small children develop. Evolution keeps up with this speed, because it can satisfy each stage of development with a matching play concept."
– Falk Rüther, CEO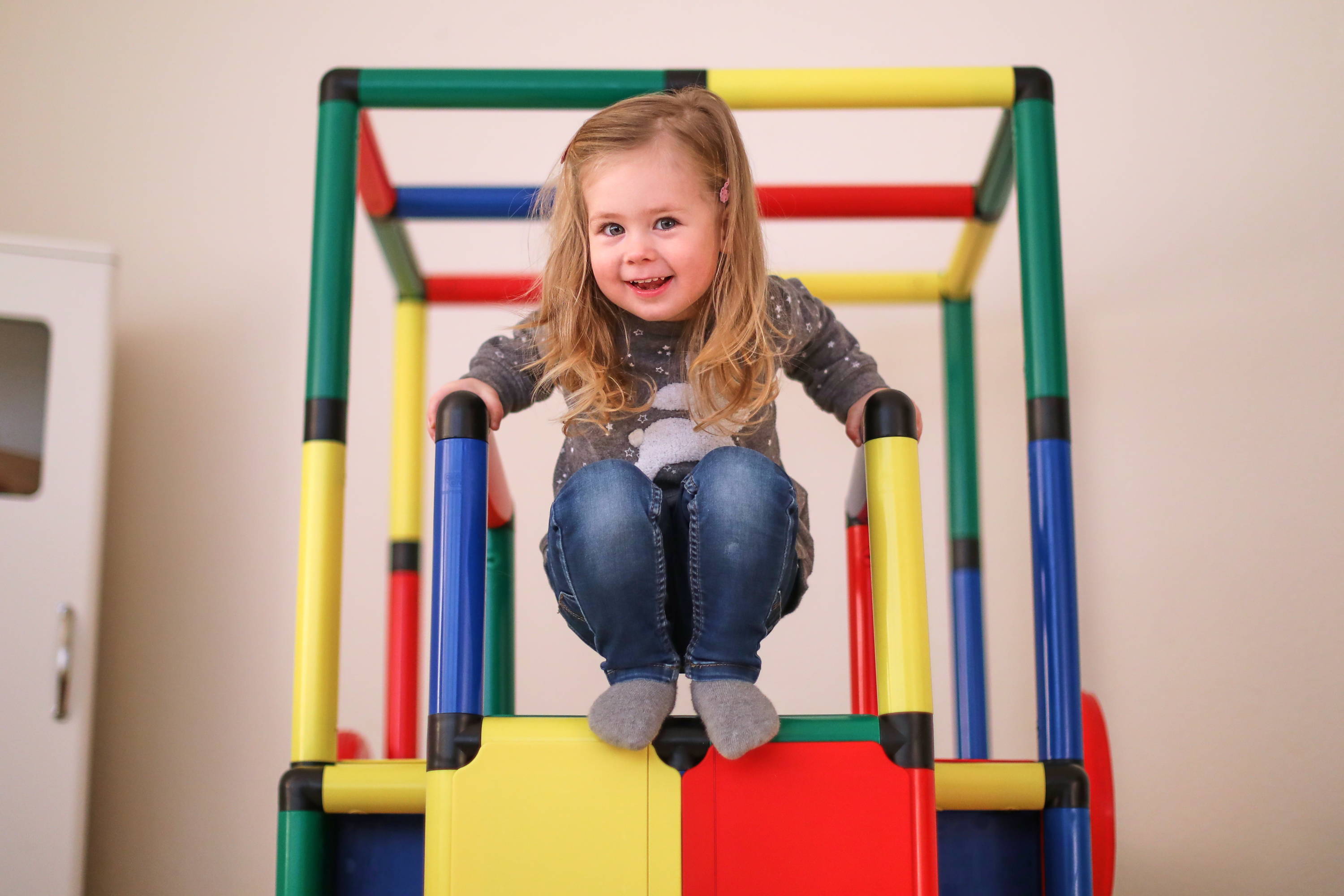 1x Evolution
Construction manual
Safety guide and building tips