QUADRO USA INTEGRATED SLIDE. This is our best and most rugged slide that we incorporate into our commercial and residential playcenters. This is a very heavy-duty roto-molded plastic with no parts to assemble or break. It is the same size as the more economical residential Modular Slide. The integrated slide is only available in RED.
We've re-engineered the Integrated Slide from the ground up. It now has a perfectly smooth, bright red finish. It's also much stronger thanks to an upper and lower shell which are permanently connected. That means when you buy an Integrated Slide, you are getting one single part.
Connecting an Integrated Slide to your kit is dead simple – no screws required! That means less time spent on construction and maintenance which is a big plus for kindergartens, daycare centers and other professional users.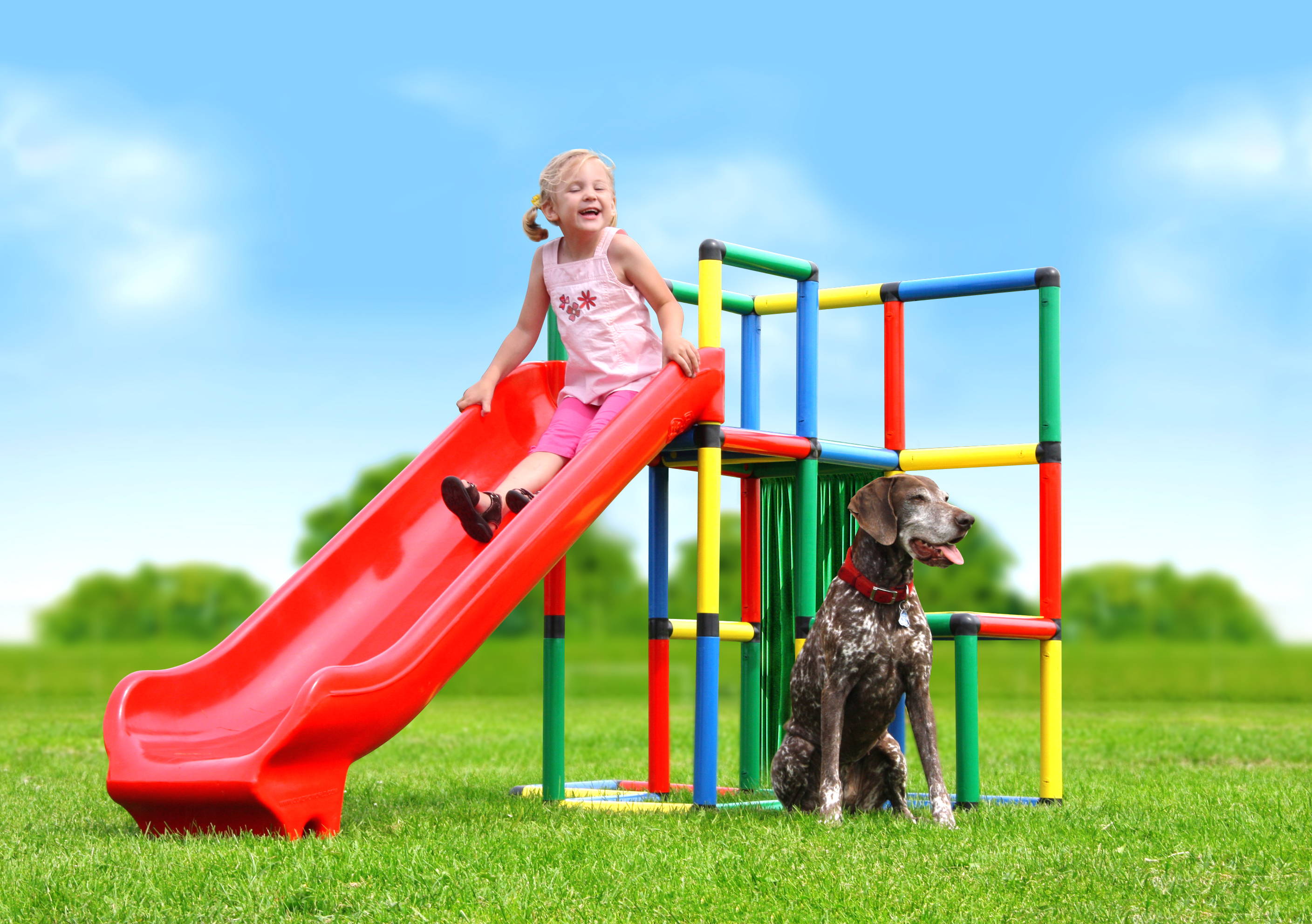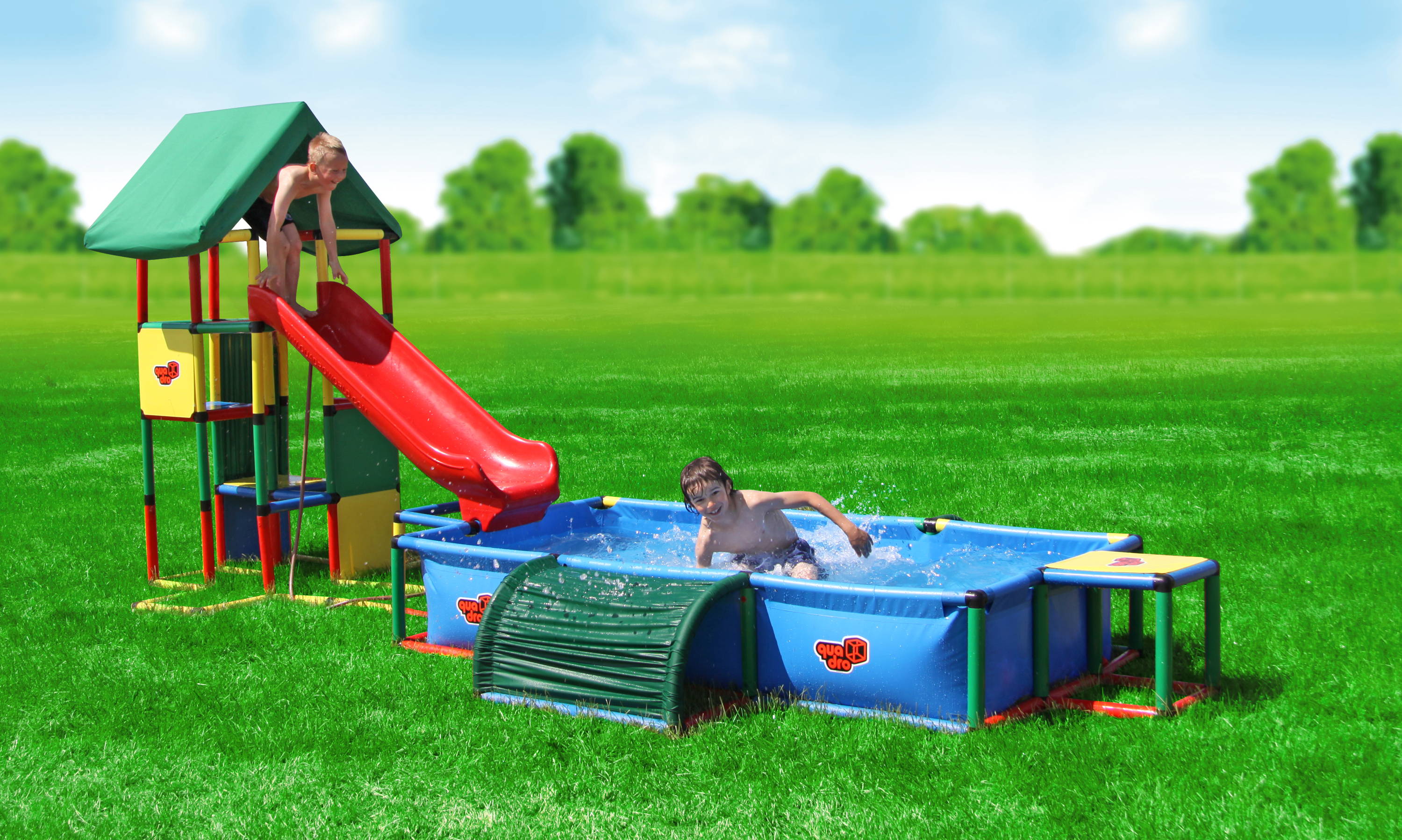 The Integrated Slide has a water connection for a garden hose. In combination with Pool XXL it's like having a water park in your backyard.
The Integrated Slide can be combined with all QUADRO products from 1979 to the present. And if you're thinking of replacing an old Modular Slide, we recommend trying the Integrated Slide.
Check out some of the things you can do with the Integrated Slide in the QUADRO Model Database.
Improved surface with perfect bright red finish
Includes a water hose connection
The slide length is about the same as our other slides but has a shorter runout that sits slightly higher off the ground. This allows children to use their momentum to land on their feet
Compatible with the entire QUADRO range — whether purchased recently or back in 1979
For indoor and outdoor use in winter and summer
Dimensions: 140 x 50 x 95 cm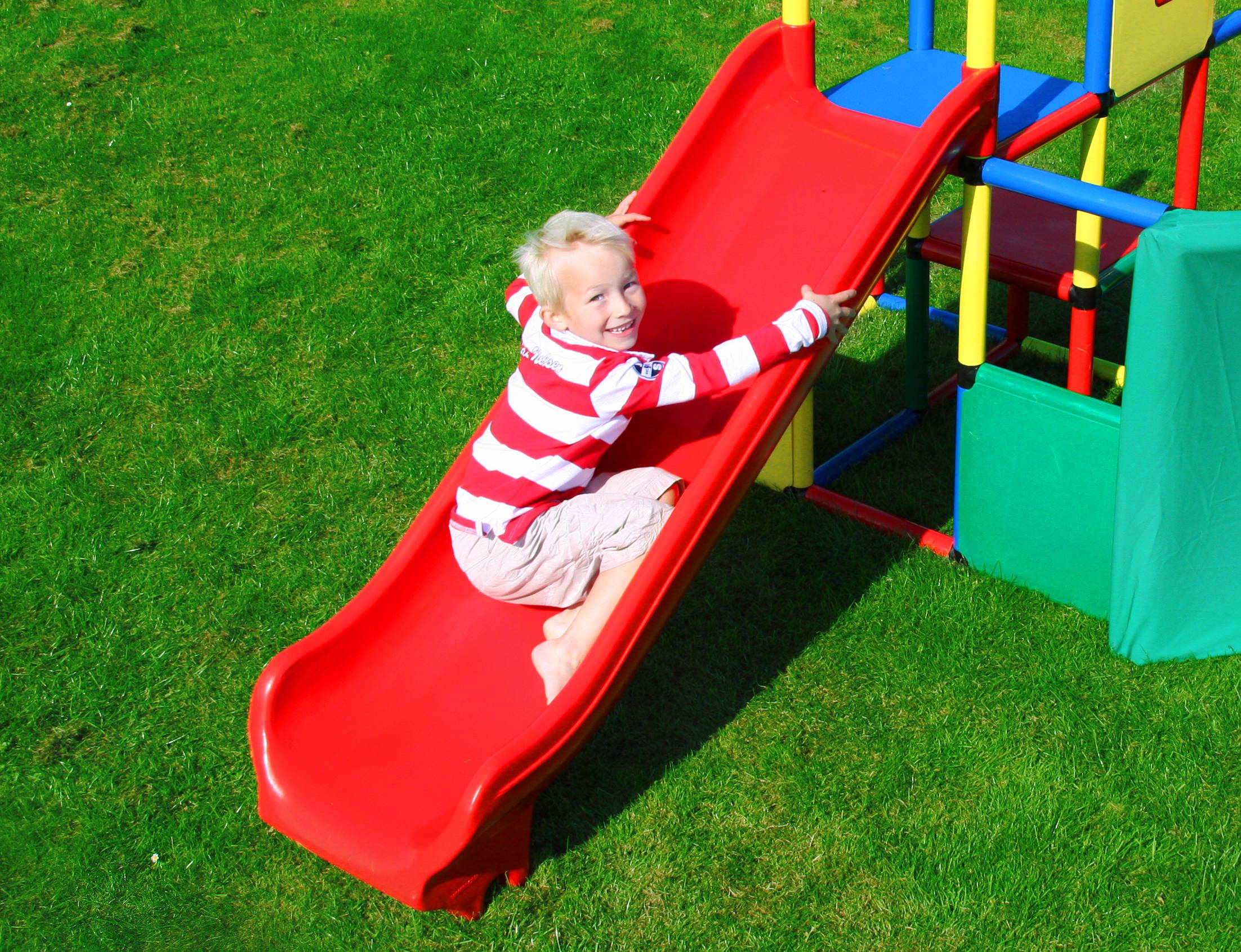 1x Integrated Slide (10040)
Construction Manual
Safety instructions / safety tips